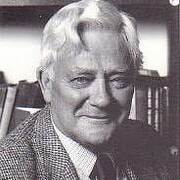 Conhecimento Comum
Nome legal

Data de nascimento

Data de falecimento

Localização do túmulo

Sexo

Nacionalidade

País (no mapa)

Local de nascimento

Local de falecimento

Causa da morte

Locais de residência

Educação

Ocupações

Relações

Organizações

Prémios e menções honrosas


Fatal error: Call to undefined function isLitsy() in /var/www/html/inc_magicDB.php on line 425


Richard Adams was born in Newbury, Berkshire. From 1933 until 1938 he was educated at Bradfield College. In 1938 he went up to Worcester College, Oxford to read Modern History. On 3 September 1939 Neville Chamberlain announced that the United Kingdom was at war with Germany. In 1940 Adams joined the British Army, in which he served until 1946. He received a class B discharge enabling him to return to Worcester to continue his studies for a further two years (1946-48). He took the degree of Bachelor of Arts in 1948 and of Master of Arts in 1953.

He was a senior civil servant who worked as an Assistant Secretary for the Department of Agriculture, later part of the Department of the Environment, from 1948 to 1974. Since 1974, following publication of his second novel, Shardik, he has been a full-time author.

He originally began telling the story of Watership Down to his two daughters, Juliet and Rosamund, and they insisted he publish it as a book. It took two years to write and was rejected by thirteen publishers. When Watership Down was finally published, it sold over a million copies in record time in both the United Kingdom and the United States. Watership Down has become a modern classic and won both the Carnegie Medal and the Guardian Children's Fiction Prize in 1972. To date, Adams' best-known work has sold over 50 million copies world-wide, earning him more than all his other books put together.

As of 1982, he was President of the RSPCA.

He also contested the 1983 general election, standing as an Independent Conservative in the Spelthorne constituency on a platform of opposition to fox hunting.
Estatísticas
Obras

87

Also by

12

Membros

34,684

Popularidade

#544

Avaliação

4.1
Críticas

623

ISBN

487

Línguas

20

Marcado como favorito

66

Acerca

1

Pedras de toque

891