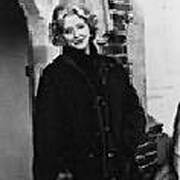 Evelyn Anthony
(1928–2018)
Conhecimento Comum
Nome legal

Outros nomes

Data de nascimento

Data de falecimento

Sexo

Nacionalidade

Local de nascimento

Local de falecimento

Causa da morte

Locais de residência

Educação

Ocupações


Fatal error: Call to undefined function isLitsy() in /var/www/html/inc_magicDB.php on line 425


Evelyn Anthony was the pen name of Evelyn Bridgett Patricia Ward-Thomas, née Stephens. She was an avid reader as a child and was educated at home and at the Convent of the Sacred Heart in Roehampton. She started writing in 1949. Her pen name came from Evelyn as a man's profile, as women were often not published during the years after World War II, and Saint Anthony, the Catholic patron saint of lost causes. She first produced short stories for periodicals, then gained fame and success with her well-researched historical novels. The first of these was Rebel Princess (1953), focused on Catherine the Great. Later she switched to writing contemporary thrillers, mysteries, and spy novels, many with strong female leads. She adapted well to the end of the Cold War and continued writing thrillers set in the post-1990 reality. Her books have been translated into no less than 19 languages. Many of her earlier works were reissued after 2000 under different titles. Her 1971 novel The Tamarind Seed was adapted into film in 1974.
Estatísticas
Obras

66

Also by

21

Membros

2,645

Popularidade

#9,708

Avaliação

3.3
Críticas

25

ISBN

588

Línguas

14

Marcado como favorito

2

Pedras de toque

24