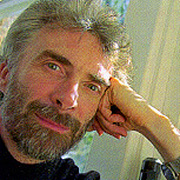 Conhecimento Comum
Nome canónico

Nome legal

Outros nomes

Data de nascimento

Sexo

Nacionalidade

Local de nascimento

Locais de residência

Saltspring Island, British Columbia, Canada
London, England, UK
Maidstone, Kent, England
Vancouver, British Columbia, Canada
Bowen Island, British Columbia, Canada

Educação

Ocupações

Prémios e menções honrosas


Fatal error: Call to undefined function isLitsy() in /var/www/html/inc_magicDB.php on line 425


Nick Bantock was born in England. He went to school in the soulless suburbs of North East London, and from there he moved on to art college in the market town of Maidstone, Kent. At the age of 23, he gave up his job in a betting shop and began working as a freelance illustrator. Over the next 16 years, he produced covers for approximately 300 books, including novels by Philip Roth and John Updike. During the winter of 1988, he moved to Vancouver with his wife and young son. Two years later, he decided to try his hand at creating pop-up books, and the legend "Griffin and Sabine" was born.
Estatísticas
Obras

50

Also by

13

Membros

16,461

Popularidade

#1,378

Avaliação

3.9
Críticas

312

ISBN

123

Línguas

6

Marcado como favorito

57