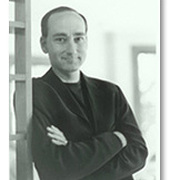 Conhecimento Comum
Outros nomes

Data de nascimento

Sexo

Nacionalidade

Local de nascimento

Locais de residência

Educação

Ocupações

Organizações

Prémios e menções honrosas


Fatal error: Call to undefined function isLitsy() in /var/www/html/inc_magicDB.php on line 425


Chris A. Bohjalian, known professionally as Chris Bohjalian is an American novelist and the author of 20 novels, including such bestsellers as Midwives (1997), The Sandcastle Girls (2012), The Guest Room (2016) and The Flight Attendant (2018) Bohjalian's work has been published in over 30 languages and three of his novels have been adapted into films. Bohjalian's The Flight Attendant has been adapted for an upcoming television drama starring Kaley Cuoco.

Chris Bohjalian graduated from Amherst College Summa Cum Laude, where he was a member of the Phi Beta Kappa Society. In the mid-1980s, he worked as an account representative for J. Walter Thompson, an ad agency located in New York City. Bohjalian moved with his wife, Victoria Blewer, to Lincoln, Vermont in 1988.

In Lincoln, Bohjalian began writing weekly columns for the local newspaper and magazine about living in the small town, which had a population of about 975 residents. The column ran in the Burlington Free Press from 1992 through 2015 and won a Best Lifestyle Column from the Vermont Press Association. Bohjalian has also written for such magazines as Cosmopolitan, Reader's Digest, The New York Times, and the Boston Globe Sunday Magazine.

Bohjalian's first novel, A Killing in the Real World, was released in 1988. His third novel, Past the Bleachers, was released in 1992 and was adapted to a Hallmark Channel television movie in 1995.

In 1997, Bohjalian's fifth novel, Midwives, was released. The novel focuses on the rural Vermont midwife Sibyl Danforth, who becomes embroiled in a legal battle after one of her patients died following an emergency Caesarean section. The novel was critically acclaimed and was selected by Oprah Winfrey as the October 1998 selection of her Oprah's Book Club. It became a #1 New York Times and #1 USA Today bestseller. In 2001, the novel was adapted into a Lifetime Movie Network television film starring Sissy Spacek in the lead role. Spacek said the Danforth character appealed to her because, "the heart of the story is my character's inner struggle with self-doubt, the solo road you travel when you have a secret".
Estatísticas
Obras

29

Also by

3

Membros

25,145

Popularidade

#836

Avaliação

3.7
Críticas

1,331

ISBN

323

Línguas

11

Marcado como favorito

85

Pedras de toque

638