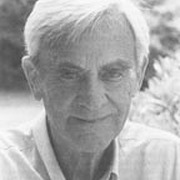 Scott Corbett
(1913–2006)
Conhecimento Comum
Nome legal

Data de nascimento

Data de falecimento

Sexo

Nacionalidade

Local de nascimento

Local de falecimento

Locais de residência

Educação

Ocupações

Relações

Organizações


Fatal error: Call to undefined function isLitsy() in /var/www/html/inc_magicDB.php on line 425


[from University of Southern Mississippi website]
Scott Corbett was born in Kansas City, Missouri, on July 27, 1913, to Edward Roy Corbett and his wife, Hazel Marie Emanuelson. The Corbetts provided Scott with a fun and happy childhood, despite periodically moving to other parts of the country for the sake of Edward Corbett's health. They encouraged their son's love of reading, although he early exhibited an aversion to composition. Scott Corbett attended Kansas City Junior College between 1930 and 1932 and received a bachelor of journalism degree from the University of Missouri at Columbia in 1934. After graduation, he moved to New York City to work as a free-lance writer. He married Elizabeth Grosvenor Pierce, a social worker, on May 11, 1940, with whom he had a daughter, Florence Lee. Between 1943 and 1946, Corbett served as an army newspaper correspondent with the Forty-Second Infantry Division. He also worked as the last editor of Yank, a U.S. army magazine based in Paris.

Corbett returned to New York where he sold pieces to magazines, radio, and television. He published his first novel, The Reluctant Landlord, in 1950, drawing on his own experience as the landlord of a New York City apartment building. Enriched by the sale of its movie rights to Twentieth Century-Fox—which adapted it as Love Nest featuring Marilyn Monroe—Corbett moved his family to Cape Cod in 1951. He published four other novels for adults before penning his first children's book, Suzie Sneakers, in 1956. Based on his niece's visit to Cape Cod, the book convinced Corbett that he wanted to write children's books. The family moved to Providence, Rhode Island, in 1957, where Corbett taught English at the Moses Brown School in the morning and wrote children's books in the afternoon.

Corbett published an average of two to three books a year between 1960 and 1985. He gave up teaching in 1965 to concentrate exclusively on writing. Corbett has published at least sixty-seven fiction and non-fiction books for children, but he is known best for two series of books. His twelve-volume "Trick" series employs a mixture of fantasy, realism, and humor to entice pre-adolescent boys previously reluctant to read. Its stories emphasize the need for people to get along with each other. Corbett's "What Makes It Work" books describe complex mechanical processes for beginning readers. He intentionally wrote on subjects he knew nothing about to avoid assuming too much prior knowledge on the part of the reader. Corbett also has written adventures, ghost stories, science fiction, and mysteries. Cutlass Island (1962) earned the Edgar Allen Poe Award from the Mystery Writers of America as the best mystery written for children.

Scott Corbett passed away in 2006.
Estatísticas
Obras

72

Also by

3

Membros

1,646

Popularidade

#15,605

Avaliação

3.6
Críticas

21

ISBN

112

Línguas

2

Marcado como favorito

2

Pedras de toque

10