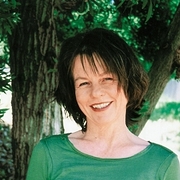 Conhecimento Comum
Sexo

Nacionalidade

Educação

Prémios e menções honrosas

Agente


Fatal error: Call to undefined function isLitsy() in /var/www/html/inc_magicDB.php on line 425


Born in the southern Rocky Mountain town of Durango, Colorado, Ann Cummins writes frequently about working class people. During the early part of the 20th century, her family migrated from County Galway, Ireland to Colorado, where they mined silver, coal, and uranium. When Cummins was nine, her father--a uranium mill worker--moved the family to Shiprock, New Mexico in the northern part of the Navajo Indian Reservation, where Ann graduated from high school. Although her work extends beyond her ties to the southwest, she is often drawn by landscape and custom to write about the region of her birth.

A graduate of the Johns Hopkins University and the University of Arizona writing programs, Ann Cummins has published stories in The New Yorker, McSweeney's, and The Best American Short Stories, 2002. Her novel, Yellowcake, will be published in March, 2007. The recipient of a Lannan fellowship, she divides her time between Oakland, California, where she lives with her husband, musician S. E. Willis, and Flagstaff, Arizona, where she teaches creative writing at Northern Arizona University.