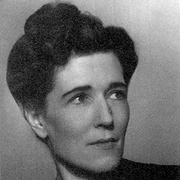 Georgette Heyer
(1902–1974)
Conhecimento Comum
Nome canónico

Nome legal

Outros nomes

Data de nascimento

Data de falecimento

Sexo

Nacionalidade

Local de nascimento

Local de falecimento

Causa da morte

Locais de residência

Educação

Ocupações

Relações

Prémios e menções honrosas


Fatal error: Call to undefined function isLitsy() in /var/www/html/inc_magicDB.php on line 425


Georgette Heyer wrote meticulously researched historical-romance novels, specializing in the late eighteenth/early nineteenth-century, and was most famous for her Regency novels. She lived a sheltered childhood and at age 17, created a serial story to amuse her brother Boris, who was ill; their father asked her to prepare it for publication and his agent found a publisher for it -- this became The Black Moth (1921), about a disgraced young aristocrat who becomes a highwayman. According to Georgette Heyer's biographer Jane Aiken Hodge, that first novel contained many of the elements that would become standard for Heyer's works, the "saturnine male lead, the marriage in danger, the extravagant wife, and the group of idle, entertaining young men." Beginning in 1932, Heyer released one romance novel and one detective thriller each year. Her books were highly popular both in the UK and the USA and she remains an enduring international bestseller, read and loved by four generations of readers.
Estatísticas
Obras

126

Also by

5

Membros

71,281

Popularidade

#178

Avaliação

3.9
Críticas

2,479

ISBN

2,068

Línguas

16

Marcado como favorito

349

Acerca

14

Pedras de toque

2,799