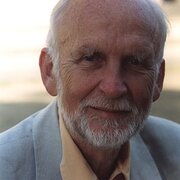 Reginald Hill
(1936–2012)
Conhecimento Comum
Nome legal

Outros nomes

Data de nascimento

Data de falecimento

Sexo

Nacionalidade

País (no mapa)

Local de nascimento

Local de falecimento

Locais de residência

Educação

Ocupações

Prémios e menções honrosas

Agente


Fatal error: Call to undefined function isLitsy() in /var/www/html/inc_magicDB.php on line 425


Hill was born to a "very ordinary" working-class family—his father was a professional footballer long before sportsmen earned riches—but began reading young. His mother was a great fan of Golden-Age crime writers, and he discovered the genre while fetching her library-books. After National Service (1955–57) and studying English at St Catherine's College, Oxford University (1957–60) he worked as a teacher for many years, rising to Senior Lecturer at Doncaster College of Education. In 1980 he retired from salaried work in order to devote himself full-time to writing.
Estatísticas
Obras

81

Also by

54

Membros

16,818

Popularidade

#1,335

Avaliação

3.7
Críticas

413

ISBN

996

Línguas

12

Marcado como favorito

83