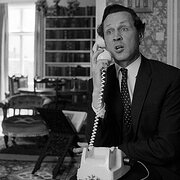 Peter Hopkirk
(1930–2014)
Conhecimento Comum
Data de nascimento

Data de falecimento

Sexo

Nacionalidade

Local de nascimento

Educação

Ocupações

Relações

Organizações

Prémios e menções honrosas


Fatal error: Call to undefined function isLitsy() in /var/www/html/inc_magicDB.php on line 425


Before turning full-time author, he was an ITN reporter and newscaster for two years, the New York correspondent of Lord Beaverbrook's Daily Express, and then worked for nearly twenty years on The Times; five as its chief reporter, and latterly as a Middle East and Far East specialist. In the 1950s, he edited the West African news magazine Drum, sister paper to its legendary South African namesake. Before entering Fleet Street, he served as a subaltern in the King's African Rifles – in the same battalion as Lance-Corporal Idi Amin, later to emerge as the Ugandan tyrant.
Estatísticas
Obras

8

Also by

10

Membros

3,843

Popularidade

#6,593

Avaliação

4.0
Críticas

72

ISBN

88

Línguas

10

Marcado como favorito

14

Pedras de toque

81