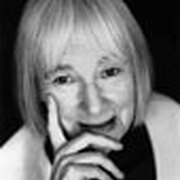 Conhecimento Comum
Nome legal

Data de nascimento

Data de falecimento

Sexo

Nacionalidade

Local de nascimento

Local de falecimento

Locais de residência

Edinburgh, Scotland, UK
London, England, UK
Cambridge, Cambridgeshire, England, UK
Newcastle upon Tyne, England, UK

Educação

University of London (BA|1945 - Bedford College, Physiology)
University of Cambridge
University of Durham (Dipl. 1965)

Ocupações

Relações


Fatal error: Call to undefined function isLitsy() in /var/www/html/inc_magicDB.php on line 425


Eva Ibbotson (born Maria Charlotte Michelle Wiesner, 1925, Vienna, Austria) was a British novelist specializing in romance and children's fantasy. Eva Ibbotson was born in Vienna, Austria, in 1925. When Hitler came into power, Ibbotson's family moved to England. She attended Bedford College, graduating in 1945; Cambridge University from 1946-47; and the University of Durham, from which she graduated with a diploma in education in 1965. Ibbotson had intended to be a physiologist, but was put off by the amount of animal testing that she would have to do. Instead, she married and raised a family, returning to school to become a teacher in the 1960's. Ibbotson was widowed with three sons and a daughter.

Ibottson began writing with the television drama Linda Came Today, in 1965. Ten years later, she published her first novel, The Great Ghost Rescue. Ibbotson has written numerous books including The Secret of Platform 13, Journey to the River Sea, Which Witch?, Island of the Aunts, and Dial-a-Ghost. She won the Nestlé Smarties Book Prize for Journey to the River Sea, and has been a runner up for many of major awards for British children's literature. The books are imaginative and humorous, and most of them feature magical creatures and places, despite the fact that she disliked thinking about the supernatural, and created the characters because she wanted to decrease her readers' fear of such things. Some of the books, particularly Journey to the River Sea, also reflect Ibbotson's love of nature. Ibbotson wrote this book in honor of her husband (who had died just before she wrote it), a former naturalist. The book had been in her head for years before she actually wrote it. Ibbotson said she dislikes "financial greed and a lust for power" and often creates antagonists in her books who have these characteristics. Some have been struck by the similarity of "Platform 9 3/4" in J.K. Rowling's Harry Potter books to Ibbotson's The Secret of Platform 13, which came out three years before the first Harry Potter book.

Her love of Austria is evident in works such as The Star Of Kazan and A Song For Summer. These books, set primarily in the Austrian countryside, display the author's love for nature and all things natural.
Estatísticas
Obras

41

Also by

7

Membros

19,551

Popularidade

#1,117

Avaliação

3.9
Críticas

496

ISBN

772

Línguas

17

Marcado como favorito

81