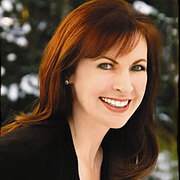 Conhecimento Comum
Outros nomes

Data de nascimento

Sexo

Nacionalidade

Locais de residência

Educação

Ocupações

Prémios e menções honrosas

Agente


Fatal error: Call to undefined function isLitsy() in /var/www/html/inc_magicDB.php on line 425


Lisa Kleypas began writing romance novels during her summer breaks from Wellesley College. Her parents agreed to support her for a few months after she graduated so she could finish her latest manuscript. Approximately two months later, at age 21, she sold her first novel. At around that time, she competed for and won the Miss Massachusetts title, and went on to participate in the 1985 Miss America pageant. She has been a full-time writer since selling her first book, and many of her novels have been bestsellers and have been translated into different languages. Though known for her historical romances, Kleypas announced in 2006 that she would delve into the modern romance genre. Her first effort, Sugar Daddy (2007), was a finalist for the RITA Award "Best Novel With Strong Romantic Elements." In December 2012, her book Christmas Eve at Friday Harbor (2010) was adapted into the Hallmark Hall of Fame television movie Christmas With Holly. She married her husband Gregory in 1998, and has two children.
Estatísticas
Obras

139

Also by

5

Membros

42,669

Popularidade

#402

Avaliação

3.9
Críticas

1,613

ISBN

1,269

Línguas

17

Marcado como favorito

178