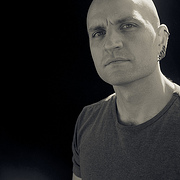 Conhecimento Comum
Nome legal

Data de nascimento

Sexo

Nacionalidade

Local de nascimento

Locais de residência

Educação

Oakham School, England, UK
University of Cambridge (Clare College) (BA) (social anthropology) (1994)
London School of Economics ( MA) (International Relations) (2001)
London School of Economics (PhD) (International Relations) (2001)

Ocupações

Organizações

Socialist Workers Party (UK)
International Socialist Organisation
Socialist Alliance
Left Unity
Warwick University

Prémios e menções honrosas

Agente


Fatal error: Call to undefined function isLitsy() in /var/www/html/inc_magicDB.php on line 425


Miéville nació en Willesden, un barrio de clase trabajadora al noroeste de Londres, donde ha vivido desde la infancia. Creció junto a su madre, que era profesora, y su hermana. Sus padres se separaron justo después de su nacimiento, de manera que Miéville suele decir que nunca ha conocido a su padre realmente. A los 18 años, en 1990, se marchó a Egipto, donde permaneció un año enseñando inglés. Allí desarrolló un creciente interés por la cultura árabe y la política de Oriente Medio.
Estatísticas
Obras

105

Also by

54

Membros

43,933

Popularidade

#382

Avaliação

3.9
Críticas

1,841

ISBN

418

Línguas

22

Marcado como favorito

357

Acerca

4

Pedras de toque

2,084