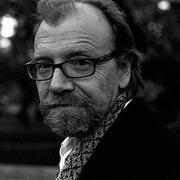 Conhecimento Comum
Data de nascimento

Sexo

Nacionalidade

Local de nascimento

Locais de residência

Amarillo, Texas, USA
Golden, Colorado, USA
Syracuse, New York, USA
Chicago, Illinois, USA
Rochester, New York, USA

Educação

Ocupações

Organizações

Prémios e menções honrosas

MacArthur Fellowship (2006)
Guggenheim Fellowship (2006)
Harvard Lampoon Good American Satirist Award (2002)
Lannen Foundation Fellowship (2002)
Syracuse University Fellow (1986-1988)
O. Henry Award, Third Prize (1999) (for "Sea Oak", The New Yorker, December 28, 1998 & January 4, 1999) (

mostrar todos

11)
O. Henry Award, Third Prize (1998) (for "Winky", The New Yorker, July 28, 1997)
O. Henry Award, Second Prize (1997) (for "The Falls", The New Yorker, January 22, 1996)
Syracuse University Graduate Teaching Award (2000)
Lannan Literary Fellowship (2001)
American Academy of Arts and Letters Academy Award (Literature, 2009)


Fatal error: Call to undefined function isLitsy() in /var/www/html/inc_magicDB.php on line 425


George Saunders (born December 2, 1958) is an American writer of short stories, essays, novellas, children's books, and novels. His writing has appeared in The New Yorker, Harper's, McSweeney's, and GQ. He also contributed a weekly column, American Psyche, to the weekend magazine of The Guardian between 2006 and 2008.

A professor at Syracuse University, Saunders won the National Magazine Award for fiction in 1994, 1996, 2000, and 2004, and second prize in the O. Henry Awards in 1997. His first story collection, CivilWarLand in Bad Decline, was a finalist for the 1996 PEN/Hemingway Award. In 2006 Saunders received a MacArthur Fellowship. In 2006 he won the World Fantasy Award for his short story "CommComm".

His story collection In Persuasion Nation was a finalist for the Story Prize in 2007. In 2013, he won the PEN/Malamud Award and was a finalist for the National Book Award. Saunders's Tenth of December: Stories won the 2013 Story Prize for short-story collections and the inaugural (2014) Folio Prize. His novel Lincoln in the Bardo (Bloomsbury Publishing) won the 2017 Man Booker Prize.
Estatísticas
Obras

44

Also by

53

Membros

19,777

Popularidade

#1,096

Avaliação

3.9
Críticas

839

ISBN

283

Línguas

20

Marcado como favorito

91