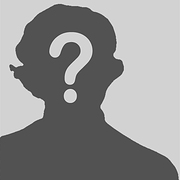 Barbara K. Walker
(1921–2007)
Conhecimento Comum
Outros nomes

Data de nascimento

Data de falecimento

Sexo

Nacionalidade

Local de nascimento

Local de falecimento

Educação

Ocupações

Organizações


Fatal error: Call to undefined function isLitsy() in /var/www/html/inc_magicDB.php on line 425


Biographical Sketch
Barbara Walker was born on October 13, 1921 in Ann Arbor, Michigan. She received her bachelor's degree from the New York State College for Teachers in 1943 and her master's degree in 1947. In 1943, she married Warren Stanley Walker and had two children. She has taught English and children's literature from elementary school to college. Since 1980, she has been the curator of the Archive of Turkish Oral Narrative at Texas Tech University. She is best known for her children's books of tales and folklore from other societies, especially Turkish culture.
Estatísticas
Obras

31

Also by

3

Membros

470

Popularidade

#52,371

Avaliação

3.2
Críticas

8

ISBN

53

Línguas

3

Marcado como favorito

1

Pedras de toque

3